Tourism and Urban Management College of Jiangxi University of Finance and Economics aims to adapt to Chinese urbanization and the rapid development of modern service industry. The college focuses on the training of entrepreneurial talents. The Dean of the college is Dr. ZOU Yongwen and the Secretary of CPC branch is Associate Professor Xu Mingxi.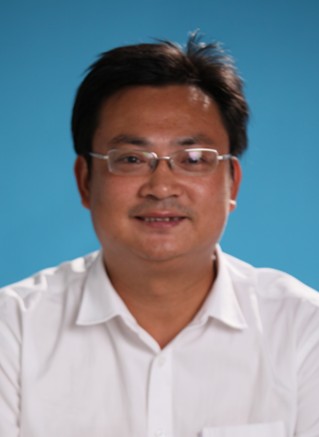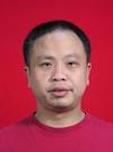 Dr. ZOU Yongwen Associate Professor Xu Mingxi
School culture
University motto:Fidelity, Excellence, Integrity, and Dedication
School motto:Encouragement and Erudition, Ability to rule the world
Management model:Party-Administration joint meeting, Dean in charge of administration, Experts in charge of academics, Democratic management
Program Overview
In following the principles of education and teaching guidelines on undergraduate degree programs, the programs are designed to be industry-facing incorporating 'real-world' case studies and formal academic analysis. Students can acquire knowledge through directed reading, lectures, tutorials, seminars, on-line, case studies, IT-based exercise, other project-based assignments and through individual consultation with academic staff. Subsequent study allows students to develop an integrated knowledge across the fields of different majors. We also adopt an international perspective and leading edge research into our programs. We offer a high caliber of teaching and training systems to provide students with a range of transferable skills applicable to other possible future career paths.
Objectives
The aim of the programs is to enable students to have great responsibility, good morals, professional knowledge and practical skills. Graduates will gain the key skills required for a wide range of careers in the tourism, construction, real estate and land management sector.
Orientation of School
Training Targets
By 2020, the aim of school is to be in top 50 of similar schools nationwide. The programs of Tourism Management and Land Resource Management are aimed to be nationally advanced, while programs of Construction Management and Real Estate Development and Management are aimed to take more dominant positions in Jiangxi province.
Characteristics of Programs
Gaining the advantage of program in Economics and Management from the Jiangxi University of Economics and Finance, our School attempts to be an applied school, which enables students to have practical ability in urban development and management. Our school first to develop the program in Tourism Management and then to support the program in Land Management, Construction Management, Real Estate Development and Management and Construction Appraisal. Our school is also aimed to highlight the characteristics of finance and economics and to become an integrated school.
Comprehensive Courses
We offer a comprehensive range of undergraduate and postgraduate degree courses
Skilled Talents
Our programs have a clear focus on employability at their core
Specialized Support
We provide students with strong foundation courses, which enable students to have an international aspect and to be pioneering individuals
Faithful Service
Have a foothold in Jiangxi Province, a nationwide aspect and local economic development service.